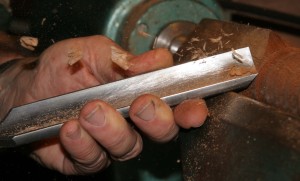 Rob McKee who runs his Woodworking Courses in Brisbane, is a qualified Woodmachinist and Technical Teacher with over 48 years experience in the Woodworking Industry.
In his 18 year career as a Technical Teacher, Rob taught Apprentices and Prevocational Students how to Manufacture Furniture and Safely use Woodworking Machinery.  During this time, he also taught Adult Education in the evenings and on weekends, to 1,000's of South East Queensland people who wanted to learn Woodworking.  Renown for his Woodturning Courses, Rob is currently one of Brisbane's leading Adult Woodworking Teachers.
In the mid 1990's Rob decided to also teach Furniture Making and Router Courses based upon the success of his Woodturning Courses.  Today his courses range from Furniture Making, Use of Hand & Power Tools, Specialized Router Courses, Woodturning Courses, Grinding & Sharpening, Furniture Restoration and many more.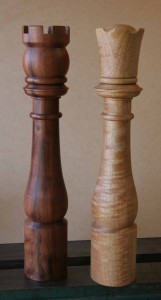 King & Queen Pepper Mills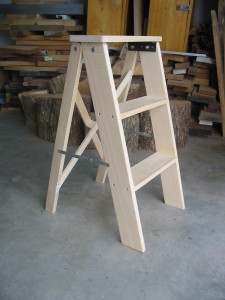 Payment for Courses.
Deposits of 25% are required one month out from the start of each Course!
Final Payment is to be paid in the week leading up to the start of the course!
Payments are accepted in Cash or by Direct Deposit!

For more details on any course
please contact Rob McKee
Ph – 0419 735 926
Email – rmckee@bigpond.net.au
RM School of Woodworking Pty. Ltd.
Student Friendly Classes
No classes are run on long weekends or public holidays.  Also not on Mother's Day & Father's Day.
Students who miss classes for any reason are given free make up classes to allow them to complete their training or project at no extra cost.
Course time length are often extended to help students to complete their work.
Students can swap time slots to help complete their project on time if work or family commitments clash with regular class times.
It is important that you ring to arrange an appointment if you would like to view his classes in action.